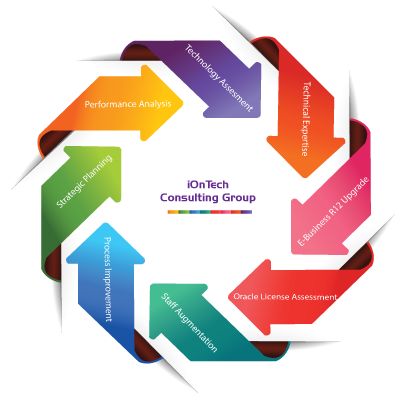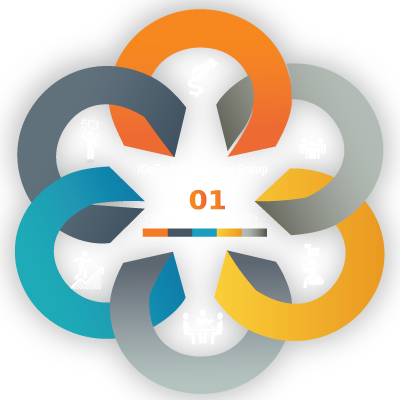 Leverage vast experience in Oracle products.
iOnTech has experienced Oracle Solutions team that includes strategy consultants, process and implementation specialists.
Learn More!
Oracle E-Business Suite R12 Services
iOnTech Consulting Group delivers a full set of business technology services to meet our client's Oracle Solution needs. We have delivered numerous ERP projects for Financial, Manufacturing, Project accounting, HRMS System, Business Intelligence and more. In addition, we have middleware development and integration expertise for Oracle's Fusion-based platforms.
Oracle E-Business Suite release 12 is Oracle's flagship Applications product. The software package contains rich functionality accross all area of business including order management, supply chain, logistics, procurement, services, manufacturing, projects, financial, human resources and more.
---
---
Oracle E-Business Suite R12 Solutions
---
Premium Features
Synchronize production with product demand and supplies, automate the procurement cycle and enhance the responsiveness of the supply chain. Advanced Approval Capability, Position hierarchy support, Change management for Internal Requisitions.
Accelerate innovation with best-in-class product lifecycle management and complete product value chain management. Pre-integrated applications on common architecture leading to lower administrative costs.