Enterprise Solutions / SAP
SAP BO & BI
SAP BusinessObjects BI (also known as BO or BOBJ) is a suite of front-end applications that allow business users to view, sort and analyze business intelligence data. Functions include reporting, query and analysis, dashboards and visualization, and intuitive discovery and advanced predictive analytics capabilities, as well as data quality and extract, transform, and load functionalities.
---
How we help our Customer ?
We take a simple, straight-forward approach to provide industry-focused solutions that are tailored to meet our customers' specific business needs. We anticipate and exceed our customers' needs, build strong and lasting partnerships, and provide superior business value. We have insight into best practices based on SAP's extensive experience with their customer base, and leverage that insight to benefit our customers.
Proven architecture, installation, and configuration SAP BusinessObjects product suite with scalability, load balancing, fault tolerant, audit enabled characteristics
SAP BI development, support and maintenance upgrade management methodologies (Comprehensive set of SAP BI best practices, materials, and templates to eliminate rework and accelerate project delivery)
---
SAP BI/BO Solutions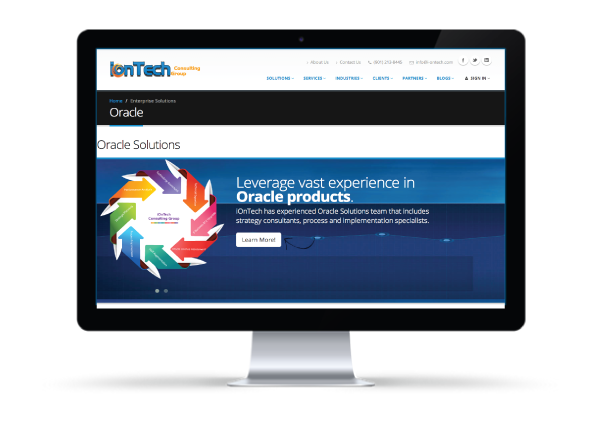 The health of the Business Intelligence system is influenced by several factors, including platform architecture, data warehouse/data mart design, content (i.e. universes, reports, dashboards), security, BI toolset and current licensing model. If you have the suspect that your BI system is not giving you the expected return on investment (ROI) or that it is not performing as it should, we can help you find solutions.
iOnTech Consulting Group can evaluate the complete health of your BI environment. Our Business Intelligence Assessment is based on best practices and an in-depth understanding of BI platform, tools, content and licenses. If your current BI system has any gaps or challenges, iOnTech Consulting Group will advise steps for making it more secure, stable or efficient for all your users and audiences.
iOnTech Consulting Group can help your organization develop an optimal ETL process to extract, transform and load data into your datawarehouse or data marts. We can also help you to build or refine your data warehouse, which consolidates data stored in multiple data sources (databases, files, web logs, etc) and keeps it stored in a way that allows for data analysis with high performance.
Design and development of ETL (including integration of multiple data sources by use of conformed dimensions, execution flow control and recovery, data quality control, aggregations and slowly changing dimensions)
SAP Data Integrator allows organizations to easily explore, extract, transform, and deliver data anywhere at any frequency. With Data Integrator, you will have the peace of mind that the quality and integrity of your data is always preserved.
For IT professionals who need tools to transform data into timely, actionable information; share, schedule, and deliver interactive reports over the Web; and leverage dashboard and visualization tools to improve decision making.
For analysts to perform analysis of multi-dimensional data, to allow them to quickly discover trends and identify complex patterns and previsions based in historical data.
For Information consumer users who have decision-quality information at their fingertips, to investigate issues, identify the root causes of problems, and explore new opportunities – without relying on IT to create reports.
Extends the power of business intelligence to more users by offering visual simplicity with interactive gauges, charts and widgets, giving your decision makers an easy way to interact with data.
For every type of user, from Analyst to final report consumers, because it's not necessary to have specific knowledge on the BI platform. It helps to find immediate answers to business questions using simple keyword search.
For professionals that need to access business intelligence (BI) information on a mobile device. BI documents and reports are displayed on mobile devices with native rendering, single click access and user interactivity.
Key information on mobile device. Take BI on the road and let any user get personalized information from their mobile device. Management and information workers can stay up-to-date.
Analysis and critical alerts on the go. Your remote workforce can view metrics and documents from SAP BusinessObjects Web Intelligence and SAP Crystal Reports software directly on their wireless devices in real time.
Act on decisions. Your users can update information and trigger actions from mobile devices based on calls, SMS texts, or e-mail messages – enabling them to make decisions and take action anywhere.
Mobility. The SAP Strategy Management mobile application is now available for your Apple iPad. With it you can interact with stunning new visualizations, analyze key metrics and discover data trends, work seamlessly in both connected and disconnected modes and share insights instantly with others.
---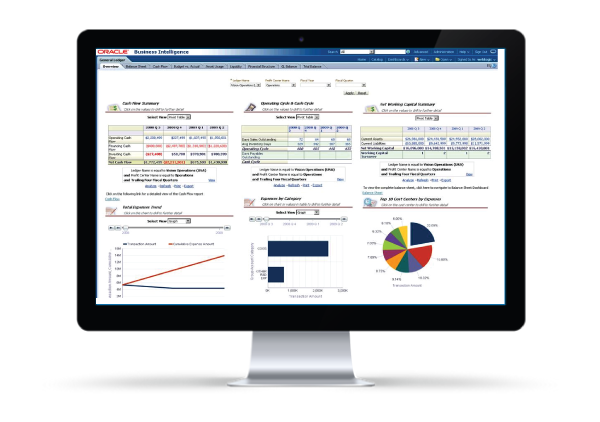 BI/BO Support
After a successful business intelligence (BI) project, many of our customers find that they require further assistance with their new BI environment and want to ensure a guaranteed, reliable service for their IT team and end users.
Our Customer Service includes support offerings that provide the benefits of dedicated support and development with the flexibility to choose a cost-effective package that best suits your needs, giving you peace of mind after your BI implementation. Support and maintenance for your SAP BusinessObjects licenses provided to you by a proven SAP Value Added Reseller Partner. Enjoy peace of mind and security for your BI System and implementation by selecting our support packages.